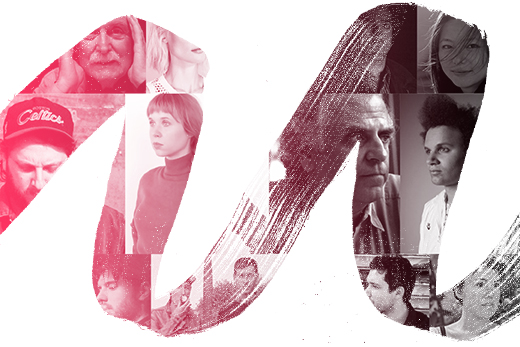 IP + PSAM || Spiritual America
New electro-acoustic art songs by William Brittelle, Missy Mazzoli and Daniel Wohl
Developed in partnership with the Palm Springs Art Museum and Desert X, this program includes a fluid, integrated set of music that is both boundary-less and overtly emotional. Spiritual America explores diverse notions of transcendence against the backdrop of the stunning California desert. Focusing on the intersection of experimentalism, meditation, land art and sacred music, the project seeks to move beyond genre constrictions into a world of unique and highly personal musical visions reflective of our complex age. The presentation will feature world premiere pieces and arrangements performed by a hand-picked group of top post-genre multi-instrumentalists (including Eliza Bagg, Matt Cook, Ben Cassorla, Michi Wiancko, Paul Wiancko and Scott Worthington), as well as new video installations and sight-specific auxiliary events.
Liquid Music
"Best of Classical." – The New York Times

"Each innovative musician is pushing the envelope in ways inspired by the past, while stretching beyond contemporary to the avant-garde." – City Pages
The Saint Paul Chamber Orchestra's widely-praised Liquid Music series creates a space for innovative new projects and iconoclastic artists in unique presentation formats. Founded and curated by Twin Cities based producer Kate Nordstrum, Liquid Music performances invite adventurous audiences to discover the new and the fascinating within the flourishing landscape of contemporary chamber music.
William Brittelle and Wye Oak: Spiritual America
"Shimmering loveliness... a soundscape that borders on the sublime." – BBC Music on the music of Wye Oak
"William Brittelle is creating a body of work that has no precedent... one of the most promising heirs of the vital American maverick tradition." – Classical TV
Spiritual America is a series of electro-acoustic orchestral art songs that explore issues of secular spirituality in American culture through the personal lens of love, loss, youth and longing. The project was created in collaboration with the Alabama Symphony, North Carolina Symphony, The Saint Paul Chamber Orchestra's Liquid Music Series, Walker Art Center and Baltimore Symphony, and features, at its core, a collaboration with the rock duo Wye Oak, who contribute vocals and percussion throughout. The show itself consists of two separate halves, the first featuring music from Wye Oak's new album Shriek (out on Merge in April 2014), recomposed for orchestra, including new material created specifically for this project. The second half features a series of songs composed by William Brittelle for Wye Oak plus orchestra.
The Spiritual America trailer was filmed on location on the frozen surface of Canopus Lake in Fahnestock State Park in upstate New York during a snowstorm. Choreography and dance is by Katherine Helen Fisher. The trailer was filmed and directed by Stephen S. Taylor.
Daniel Wohl: Holographic
"Rising star composer." – Time Out New York
"Explores the binary worlds of digital organic and synthetic... beautiful, improbable and ingenious." – The Wire UK

Holographic is an album and multimedia performance jointly commissioned by Liquid Music/Saint Paul Chamber Orchestra, MASS MoCA, the Indianapolis Museum of Art and the Baryshnikov Art Center in New York. The album, released on New Amsterdam Records in January 2016, came out to positive reviews. NPR called it "aggressive and gorgeous... [it] quietly erases the line between electronic and acoustic music, while potentially appealing to many curious ears, from fans of Aphex Twin to followers of new chamber music." Co-produced and engineered by Paul Corley (Tim Hecker, Ben Frost, Oneohtrix Point Never), Holographic features guest appearances by LA-based Lucky Dragons, Pulitzer Prize-winner Caroline Shaw, Olga Bell (Dirty Projectors), Bang on a Can All-Stars, Mivos Quartet and Mantra Percussion. The live performance for string quartet and came together during a week-long intensive residency at MASS MoCA. Arranged for string quartet and percussion trio with an alluring visual component by award winning artist and software designer Daniel Schwarz.
Orchestral Programming
Collectively, the members of Infinite Palette have been active in commissioning, composing and presenting new post-genre, electro-acoustic work for orchestra and chamber ensemble. Partner organizations have included the Baltimore Symphony, Los Angeles Philharmonic, Seattle Symphony, Indianapolis Symphony, Chicago Symphony, Saint Paul Chamber Orchestra and Alabama Symphony, among others. IP is in the process of developing modular full evenings of orchestral programming designed to be integrated into existing programming seasons, and is capable of developing and/or curating standalone co-commissioned electro-acoustic pieces.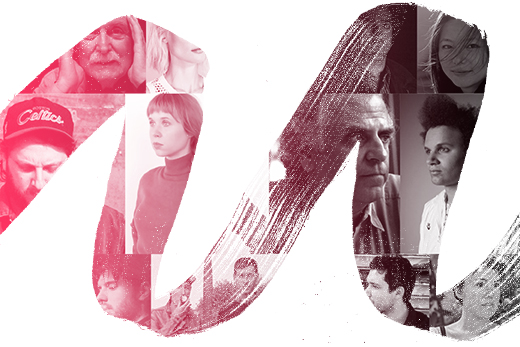 Sound/Source
A day-long exploration of electroacoustic music in all its forms, featuring collaborations between legends, luminaries, and newcomers as they examine the interplay between human and machine sounds, and the endless expanse of its interpretation through electronic processing. First held at MoMA PS1 in 2014, performances, installations and sets by artists such as Paul Lansky, Oneohtrix Point Never, Roomful of Teeth, Tyondai Braxton, Holly Herndon "turned PS1 into a resonant sonic object, taking site specificity to a whole new level" (VICE).